Editorials / Publications
We and you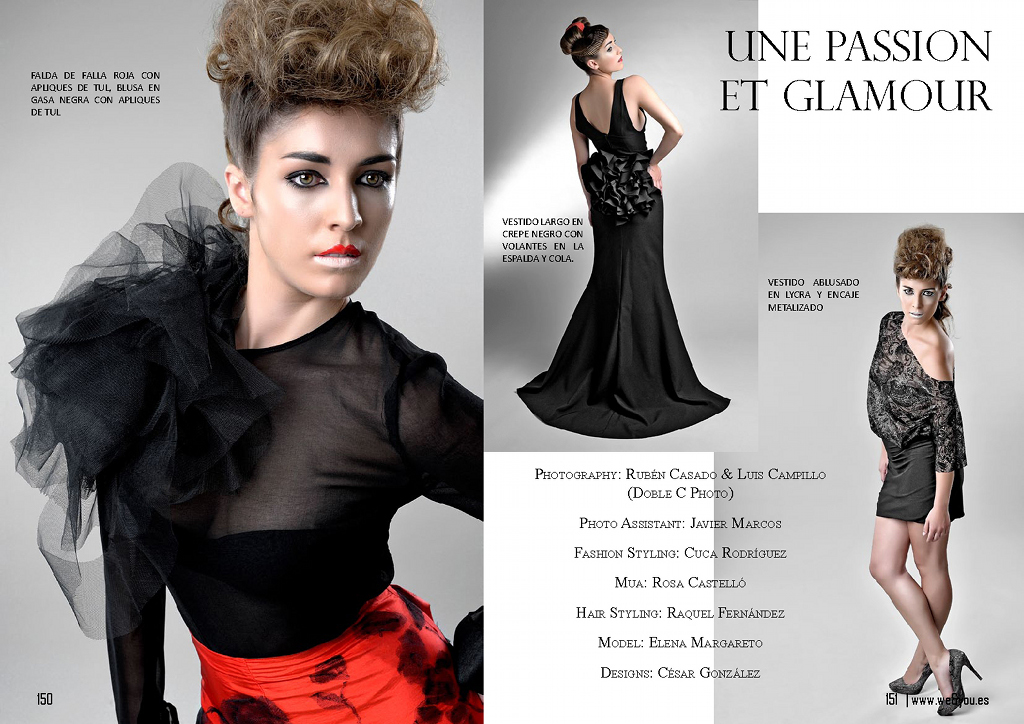 Editorial para la revista We&You Fashion magazine, con estilismos del diseñador Vallisoletano Cesar Gonzalez.
InFashion Magazine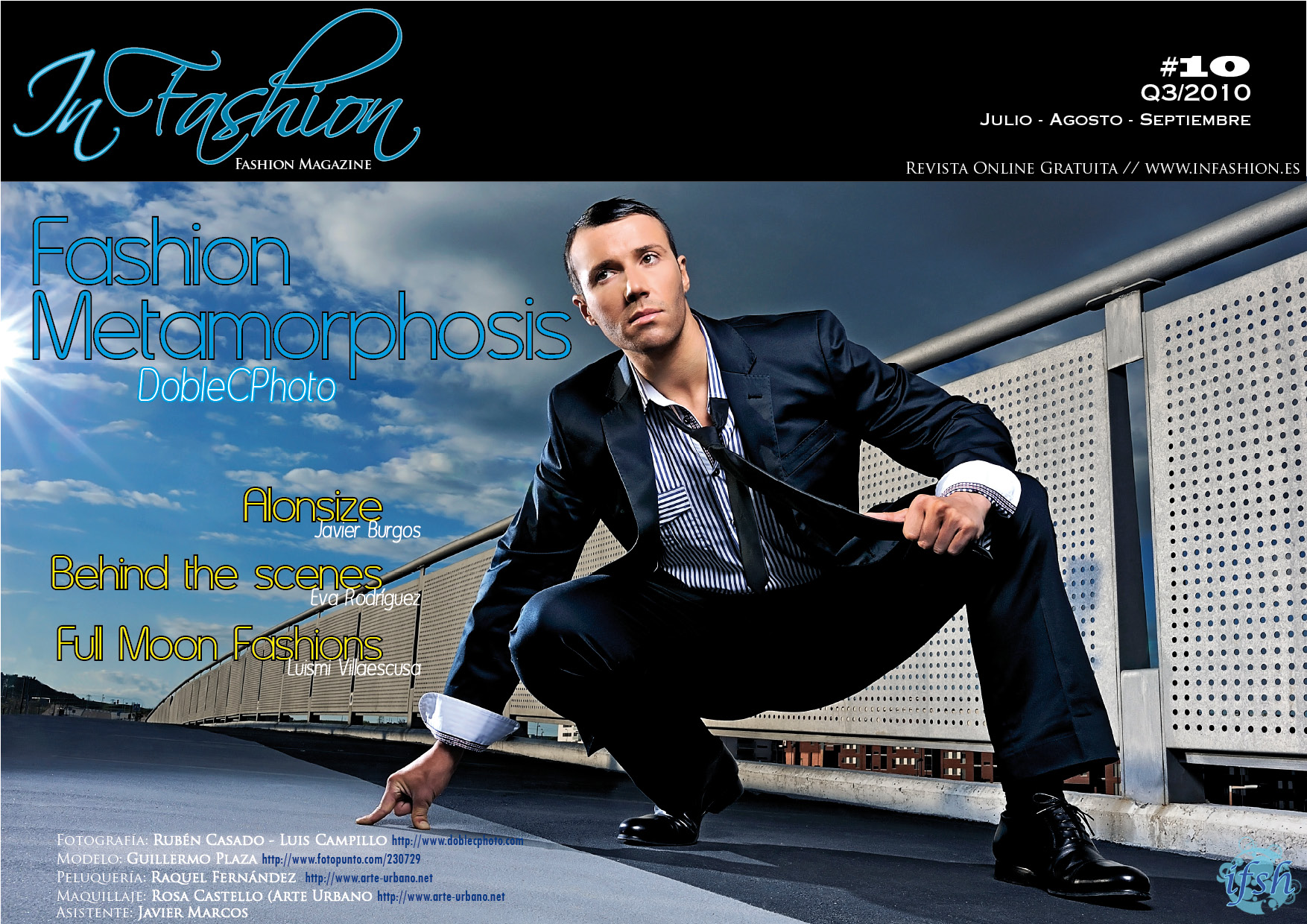 Publicacion de la editorial con titulo "Fashion Metamorphosis", con una de las imagenes en la portada.
Pic Up Magazine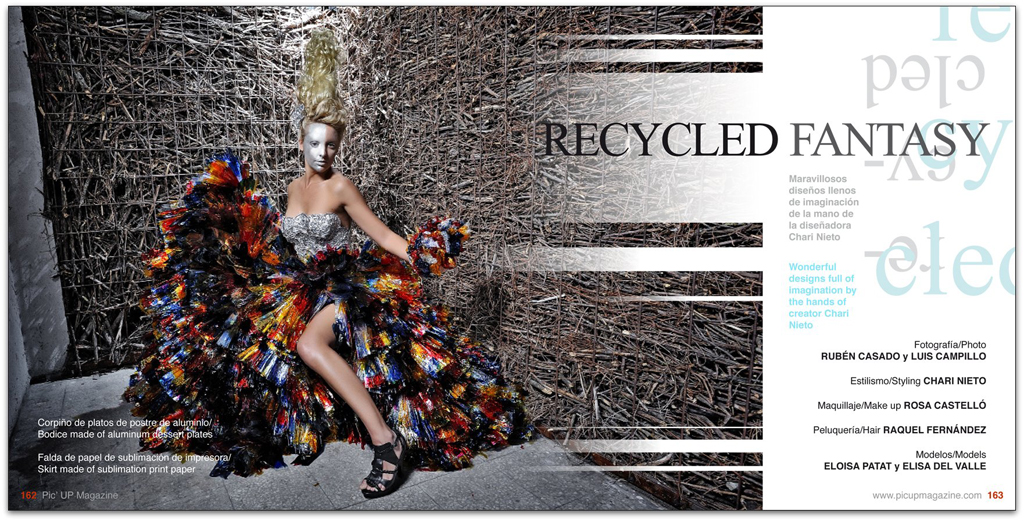 Editorial con el título "Recycled Fantasy" , con trajes de la diseñadora Chary Nieto. Una colección realizada con materiales reciclados como papel, plásticos etc.
The Night Society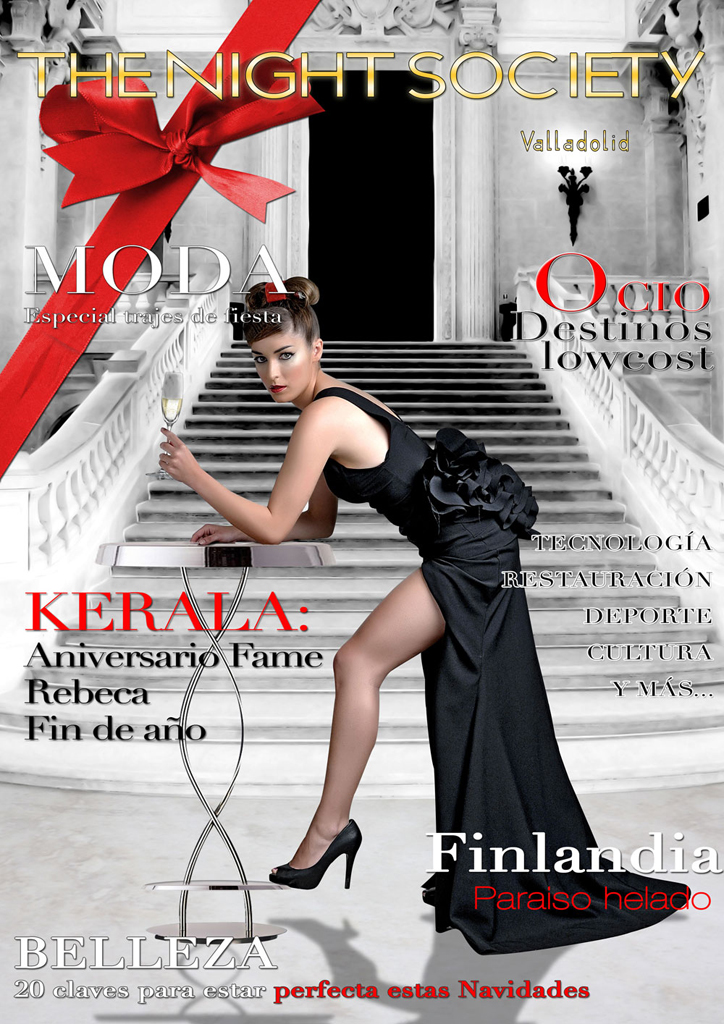 Portada en la revista The Night Society, un suplemento del periodico El Mundo.
We and You 2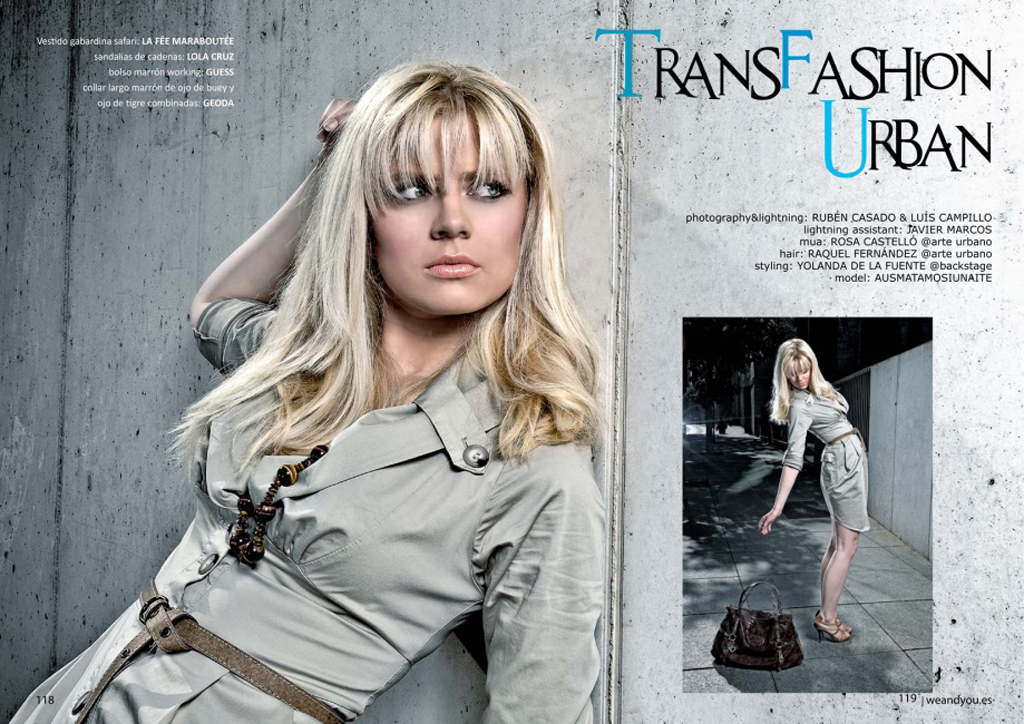 Publi. Literaria